I seem to have recurrent amnesia for how much I love writing about books I've read. Since I've been in a bit of a dry spell regarding my fiction, please excuse me while I belatedly celebrate my 2020 reads.
I should amend the title of this post to the 6 best books I read in the year of 2020, not the 6 best books of 2020. Most of my favorite reads were backlist, but I am also reviewing 7 2020 releases, with some, ahem, possibly controversial opinions.
---
**Look out for my upcoming reviews on these 2021 releases: One Last Stop by Casey McQuiston, This Close to Okay by Leesa Cross-Smith, The Invisible Life of Addie LaRue by V.E. Schwab, and Winter's Orbit by Everina Maxwell. I have much to say.**
---
2020 Releases I Read
In a Holidaze (Romantic comedy) by Christina Lauren
Release date: October 6, 2020
A cozy Christmas romance a la Groundhog day. Christina Lauren has done it again. Initially, I was not interested in reading this 2020 CLo release because of the gimmicky/holiday wrapping, but I did and I don't regret it one bit. I snuggled so deep in the found family and friends-to-lovers tropes that I was blissfully lost in its cozy folds for the six hours it took to consume this piece of transportable Christmas spirit.
Memorial (Contemporary) by Bryan Washington
Release date: October 27, 2020
When I was writing my graduate thesis on Cormac McCarthy's Blood Meridian, there was a quote I kept coming back to:
"In the neuter austerity of that terrain all phenomena were bequeathed a strange equality and no one thing nor spider nor stone nor blade of grass could put forth claim to precedence…in the optical democracy of such landscapes all preference is made whimsical and a man and a rock become endowed with unguessed kinship."
All this to say, Washington bequeaths his characters and their every moment, triumphant or tragic, with an optical democracy. Each horrific reality is given no more or less weight than any beautiful revelation. This works to elevate the beauty of the work as a whole. I was not expecting what I got with Memorial, which is neither good nor bad. It is exactly what it is, which is kind of what it felt like Washington was trying to say.
A Deadly Education (Fantasy) by Naomi Novik
Release date: September 29, 2020
You know I had to review my girl Novik's newest–a lush original take on the magic school genre where the school is…well, essentially trying to devour the students. After Uprooted and Spinning Silver, Novik can do no wrong with me. A Deadly Education throws you into some heavy world-building right off the bat, which settles comfortably into place as the plot gains speed. The characters totally slap. And the promise of budding, forbidden romance in the next book of the trilogy sweetens the deal of course.
Loveless (YA) by Alice Oseman
Release date: April 30, 2020
I did not particularly care for this book, which surprised me given how much I adore Heartstopper, I Was Born For This, and Radio Silence. I am not entirely sure whether the  opinion I walked away with was mostly due to seeing Oseman's struggle so hard with creating this novel on social media. I'm not saying artists shouldn't be transparent about creation or illuminate how hard the process can be, but I feel as though seeing her suffering regarding this book may have made me see all the faults with it. Despite its faults, the characters were thoroughly filled in, and the dynamic between Rooney and Pip was FIRE–peak sapphic sexual tension.
Boyfriend Material (Romance) by Alexis Hall
Release date: July 7, 2020
This was 2020's sweetheart release, a cuddly romance we all desperately needed. I loved these two characters. Mostly Oliver if I'm being honest, but to be fair, Luc is a self-admitted berk. This story was just the right timbre of sweet for which I was aching. The build-up of the romance and the construction of the characters' lives—mostly Luc's, with his work mates and group of friends, was spot on and hilarious.
But sometimes you read a book and it's not at all what you thought it would be from the blurb. Boyfriend Material was this for me, which was partly a good thing and partly a teensy bit disappointing, only because it wasn't exactly what I was looking for. From the premise, I expected a strangers-to-friends-to-lovers scenario in which there was a painful slow burn saturated in miscommunication. And *there was all of this*, but because these characters Arc and Grow, they reveal their hands a lot sooner than I expected. They play off of this place of mutually acknowledged interest in being more than fake boyfriends from almost the halfway point in the book. Which was actually refreshing for the genre, rather than the story's tension riding on the MCs' complete ignorance of each other's feelings.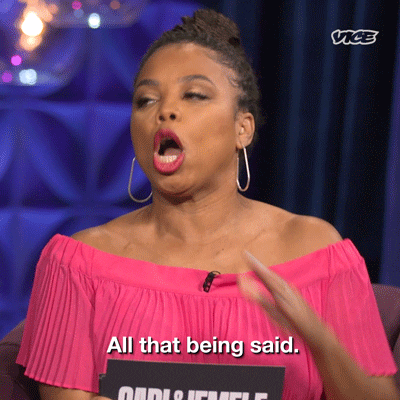 …Let's talk about the sex.
Wait. There wasn't any, aside from the slow fade out before anything really happens (You know what I'm talking about). Let me be clear; I am not decrying this book over its woeful lack of sex. I was merely caught off guard after the other five Alexis Hall books I had read. 
Thank you NetGalley for an Advanced Review Copy of this book in exchange for an honest review.
---
---
Without further ado, here are my
6 Best Books of 2020
Piranesi (Fantasy) by Susanna Clark
Release date: September 15, 2020
Piranesi's house is no ordinary building: its rooms are infinite, its corridors endless, its walls are lined with thousands upon thousands of statues, each one different from all the others. Within the labyrinth of halls an ocean is imprisoned; waves thunder up staircases, rooms are flooded in an instant. But Piranesi is not afraid; he understands the tides as he understands the pattern of the labyrinth itself. He lives to explore the house.
There is one other person in the house—a man called The Other, who visits Piranesi twice a week and asks for help with research into A Great and Secret Knowledge. But as Piranesi explores, evidence emerges of another person, and a terrible truth begins to unravel, revealing a world beyond the one Piranesi has always known.
---
Piranesi is a labyrinth of a tale, breathtaking in scope, told by a heartbreakingly human narrator.
A fantasy to give you the exact feeling you're hoping to find when delving into a fantasy read. At least that's what it was for me. This was my first foray into Susanna Clarke, and I can say with supreme confidence that I will be giving her other work a read very soon.
The Goldfinch (Contemporary) by Donna Tartt
Release date: October 22, 2013  
synopsis
After losing his mother in a horrific bombing, Theo Decker embarks on an urgent odyssey through survival, love, and far too many goodbyes. Tartt presents us with a modern day bildungsroman that destroys and rebuilds in equal strokes.
---
God, this book. A book about art and humanity that Tartt says began with the intertwining of a dark New York and dark Amsterdam mood, and I *clap* was *clap* here for it. Definitely one of my all time favorites. Others have decried this book for its wanderings, but I loved every single word of its 771 pages. I basically got my master's in English–not to intelligently discuss moving literature, no–but to ecstatically absorb and find myself muted in the face of their greatness. For me, The Goldfinch rivals The Secret History. 
"Caring too much for objects can destroy you."
Yes, Ms. Tartt. It certainly can, as I am writing this from the grave.

The Queen of Nothing (Fantasy) by Holly Black
Release date: November 19, 2019
I don't want to put the synopsis here for anyone who has not yet read the first two books, but let's just say this was the close of a expertly woven, completely transporting trilogy, in my humble opinion. It is important to note that I've put the Barnes & Noble Exclusive Edition here, and with good reason. *Whispers* It includes the letters Cardan wrote to Jude while she was in the mortal world, drowning in feels.
All hail the queen of faerie, Holly Black. That is all. 
---
We Contain Multitudes (YA) by Sarah Henstra
Release date: May 14, 2019
Jonathan Hopkirk and Adam "Kurl" Kurlansky are partnered in English class, writing letters to one another in a weekly pen pal assignment. With each letter, the two begin to develop a friendship that eventually grows into love. But with homophobia, bullying, and devastating family secrets, Jonathan and Kurl struggle to overcome their conflicts and hold onto their relationship…and each other.
---
Look, I didn't even know what to do with myself while listening to this book. Stunning. Heavy. Shattering. Euphoric. I listened to it on audio (a few times), which might bias my experience here, because the voice actors were legit phenomenal, and so real, and it just felt so tender and devastating hearing them right in my ear. 
I'll Give You The Sun (YA) by Jandy Nelson
Release date: September 16, 2014
At first, Jude and her twin brother Noah, are inseparable. Noah draws constantly and is falling in love with the charismatic boy next door, while daredevil Jude wears red-red lipstick, cliff-dives, and does all the talking for both of them.

Years later, they are barely speaking. Something has happened to change the twins in different yet equally devastating ways… but then Jude meets an intriguing, irresistible boy and a mysterious new mentor. The early years are Noah's to tell; the later years are Jude's. But they each have only half the story, and if they can only find their way back to one another, they'll have a chance to remake their world.
---
Another amazing art book. And romance book.  And sibling book.  And family book. I had no idea this book would beat me up and steal my lunch money, but here we are. If you enjoy experiencing exactly what it feels like to have hearts in your eyes while simultaneously ugly crying, then read this book. 
Radio Silence (YA) by Alice Oseman
Release date: February 5, 2016
What if everything you set yourself up to be was wrong?

Frances has been a study machine with one goal. Nothing will stand in her way; not friends, not a guilty secret – not even the person she is on the inside. Then Frances meets Aled, and for the first time she's unafraid to be herself.

So when the fragile trust between them is broken, Frances is caught between who she was and who she longs to be. Now Frances knows that she has to confront her past. To confess why Carys disappeared…

Frances is going to need every bit of courage she has.
---
I had to give the Oseman a fair shake. Though I did not enjoy Loveless, I loved this book. Coincidentally, I had concurrently discovered the fictional podcast Welcome to Night Vale, so this book had an extra layer of gravity. The novel was like a blanket to wrap around your heart to cushion it against the feels of friendship and resurgent teenage angst. 
---
What do my fellow readers think? Love any of these? Disagree that The Goldfinch rivals The Secret History? Let's duke it out in the comments discuss.